Bitcoin Spark launched a new phase that promises a remarkable 357% profit in November. This has increased the excitement surrounding its ongoing Initial Coin Offering (ICO), capturing the attention of many in the crypto community.
What is Bitcoin Spark?
Bitcoin Spark is a new blockchain project that aims to establish a self-sustaining and profitable network with a unique set of features and real-world uses. The project was inspired by Satoshi Nakamoto's vision and, as such, mimics Bitcoin's limited supply of 21 million.
The Bitcoin Spark blockchain boasts fast transaction processing and low gas fees owing to its low block time, high individual block transaction capacity, and a vast number of nodes. The blockchain also positions itself as a robust platform for building diverse smart contracts and decentralized applications (DApps). It has a multiple-layered architecture that features a smart contract layer with different execution systems that reach singular network finality, ensuring scalability and allowing for a variety of programming languages, including Solidity, Vyper, and Rust.
Perhaps the most intriguing aspect of Bitcoin Spark is its Proof-of-Process (PoP) consensus mechanism, which blends elements of Proof-of-Work (PoW) and Proof-of-Stake (PoS). The PoP requires users to provide processing power to the network for them to validate transactions and earn rewards, but it algorithmically reduces rewards per additional power, promoting fair distribution. This, coupled with Bitcoin Spark's extensive nodes, enables profitable participation even for those with lower-powered devices. To complement this, the Bitcoin Spark team is set to launch a user-friendly network validation app, doubling as the native wallet, compatible across various operating systems, including Windows, iOS, Linux, and Android.
Bitcoin Spark's innovation extends further as it will rent out the contributed power to organizations and individuals seeking remote computing resources, with payments facilitated exclusively in BTCS. Network validators will receive 97% of the generated revenue in addition to newly minted BTCS and transaction fees. The remaining 3% is allocated to the team for income and ensuring the sustainability of the ecosystem.
Additionally, Bitcoin Spark integrates into the marketing industry by incorporating small ad spaces on its application and website. Advertisers make payments in BTCS, and the revenue generated will be split evenly between the validators and the development team, enhancing the overall economic viability of the Bitcoin Spark project. Notably, the community will oversee the advertisements and be incentivized for it, ensuring decentralization and security of the advertising system.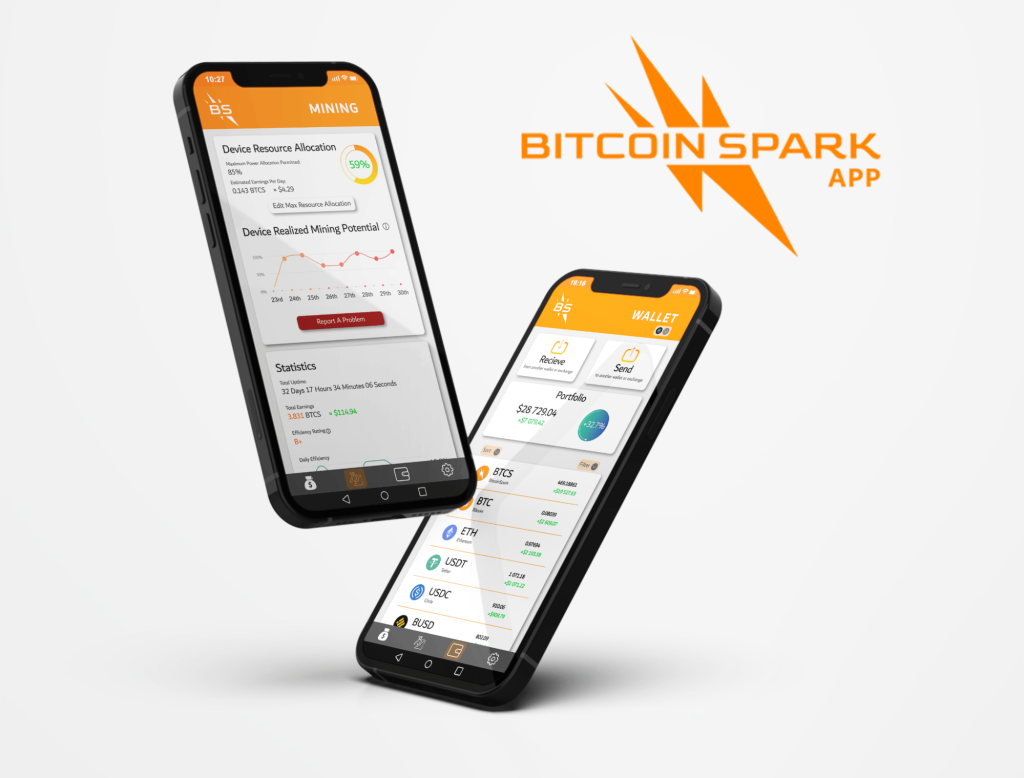 The Bitcoin Spark ICO
The Bitcoin Spark Initial Coin Offering (ICO) started on 1st August and has received more than $2,000,000 in investments, with significant purchases from crypto whales and institutional investors. The ICO has also received positive reviews from many crypto analysts. BTCS is currently at $3 in Phase 7, with investors getting a 7% bonus. The Bitcoin Spark team also offers ICO participants a chance to get additional BTCS tokens through extra bonuses, games, referral programs, and more. BTCS is set to launch on 30th November at $10, suggesting a 357% for investors at the current level.
For more information on Bitcoin Spark and its ICO:
Website: https://bitcoinspark.org/
Buy BTCS: https://network.bitcoinspark.org/register
Disclosure: This is a sponsored press release. Please do your research before buying any cryptocurrency or investing in any projects. Read the full disclosure here.
Photo by Yiorgos Ntrahas on Unsplash
The post A new Phase Of Bitcoin Spark ICO Started, With a 357% Profit In November appeared first on The Merkle News.
SET UP ALERTS: Sign up for early email alerts on the top news and ICOs.
Link to source